Keeping up with the changing nature of the web is overwhelming.
Learning a new technology can be straightforward and fun, but how do you know which one to choose? When there's always new technologies, libraries, frameworks, which one should you learn deeply?
The problem is there's no one-size-fits all solution. There's no "how to fullstack" or "how to frontend" guide that will work for everyone. And especially when you're juggling a web dev job with family, or hobbies and interests outside of coding, there just isn't left over time or brainpower to learn everything.
Not to mention when the problems go beyond tech. How do you deal with project stakeholders who don't understand the value of technical updates, or improve your time management and boundaries?
What you need is a mentor, someone who can help you get to the next level. Ideally you could find someone within your company, but sometimes you're the most senior developer on your team. Or the only front-end developer on your team.
That's where I come in.
Coaching for Software Developers
As a coach, I will provide you with the mentorship and guidance that you need to get to the next level.
This isn't about teaching you tech skills - there's no shortage of online courses, articles, and books out there to learn those. This is about helping you filter out the noise and guiding you to the right skills to learn.
It's about helping you create your custom path to go from overwhelmed to in control. And helping you do it all without having to spend all of your time eating, sleeping, and breathing code.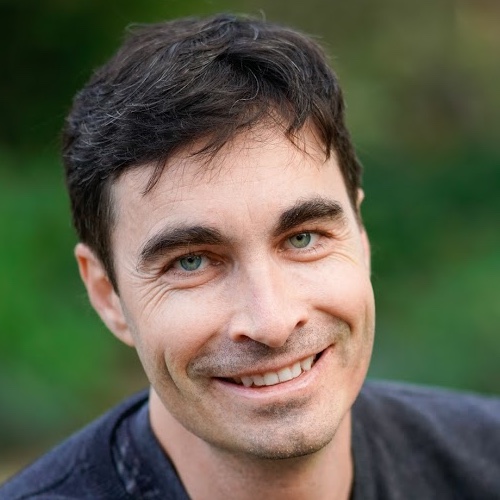 About Me
Hi, I'm KBall, and I've been in the software industry for over a decade. In that time I have led development for the ZURB Foundation front-end framework, co-founded and acted as CTO for two startups, and spoken at numerous conferences. I'm a panelist and often host on the JSParty podcast, publish the Friday Frontend newsletter, and have taught and mentored dozens of developers.
One of the biggest game-changers for me in my career and life was when I started taking coaching. It has helped me level up my business, improve my relationships with my friends and family, and find greater balance and purpose in my life.
That's why I'm excited to give that experience to you as a coach.
1. We schedule a 30-minute free introductory call. You can schedule a call with me using Calendly.
2. On our introductory call we talk through the challenges you're working with and figure out both if coaching would be a good fit to help you, and if I would be a good coach for you.
3. Sign up for coaching and schedule our first call. The price is $150 per 1 hour session, or $500 for a 4 week package of sessions.
Isn't $150/hour expensive?
With pay scales in our industry, getting a raise or promotion can be worth $10,000 in salary or more. Or as a freelancer, proper technical and negotiation skills can double your hourly rate.
Whatever your situation, if we level you up, that is a massive return on your investment. And if, after our introductory call, we don't both believe that coaching will make a substantial difference for you, we should not proceed to coaching.
Isn't coaching kind of "fuzzy?"
Yes and no. Depending on your challenges, we may very well focus on "human skills" like communication and time management, rather than technical skills. However, those human skills centered in practices backed by science, and are extremely important for advancing your career.
How are you different from a life or career coach?
Life and career coaches can both be great to work with, but most coaches won't understand the nuances of choosing a web framework, much less help you navigate the nuances of how to integrate modern web frameworks into legacy systems. And while they may be familiar with the stresses of change, almost no industry moves as fast as the software industry.
As someone who's been in software for 15 years, I'm well versed in the particular challenges and stresses of our industry, and can help you across the spectrum from creating a vision for your career down to how you solve a particularly tricky development problem.
Who do you work with?
I work best with people who are motivated and self-driven to get to the next level, and may even have an idea of what that next level looks like for them, but are struggling to figure out how to get there.
I have worked with junior developers who are just getting started, and enjoy doing so, but specialize in helping midlevel and senior developers who are struggling with balancing between career and other life responsibilities like family or caregiving.
Not only is your introductory call free, but if you decide to pay for coaching and after the first call are unhappy with how it went, you can ask for your money back and get a 100% refund, no questions asked.