Customized Front-end Web Training
Adopt Modern Front-end Frameworks Without a Complete Rewrite
The Web Has Come A Long Way
Front-end web development has changed dramatically over the last few years.
Powerful UI frameworks, well-organized CSS systems and advanced JavaScript frameworks enable delivering features with 10X the complexity in half the time.
The problem is this:
In such a rapidly changing ecosystem, best practices change every 6 months, and noone can afford to completely rebuild their application each year.
The Solution? Customized Team Treaining
Instead of struggling to apply tutorials and courses, get in-person training from an expert.
Learn ZURB Foundation, Vue.js, or React.js
On-site training working with your team
Custom curriculum based on your codebase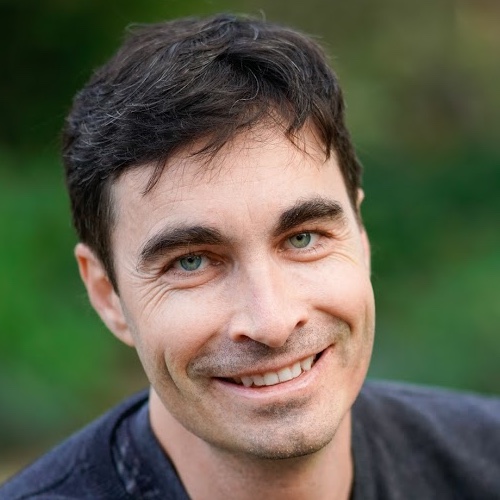 Hi, I'm Kevin Ball (alias KBall) and I've been a software developer for over a decade.
Before starting ZenDev, I led development for the ZURB Foundation front-end framework. I also speak at conferences around the world like All Things Open, Web Unleashed, the CSS Summit, the SVG Summit, and the Accessibility Summit. I co-founded the San Diego Javascript meetup, and continue to organize Foundation and JavaScript meetups.
I've been interviewed on front-end frameworks by Web Designer Depot and have written for and served as a subject matter expert for web designer magazine, Net magazine and creative bloq.
In addition to running ZenDev, I am currently an editor for InfoQ in the HTML5 & JavaScript topic area, and a regular panelist on the JSParty podcast.
I love writing code, but I love teaching and helping teams reach their full potential more. I can help your front-end developers level up their skills, improve their processes, and really up their game.
Instead of boilerplate curriculum and a lecturer speaking at you, ZenDev's training is interactive and based on your particular code and needs.
The process begins with an application where you describe your current codebase, team, and what you're trying to accomplish.
If there is good alignment and we think we can help you, the next step is a conversation to learn more and make a decision about what scope of training makes sense for your team.
Once we agree to move forward, KBall will take a deep dive into your codebase and design a custom curriculum specifically for you rteam.
The engagement concludes with an in-depth on-site training with your team. This is not a lecture-style training, rather the vast majority of the day will be your team and KBall solving problems side by side. Typically KBall will review or introduce a concept, and then the team will work together on exercises drawn directly from your codebase.
At the end of the training, your team will not only have learned a new set of tools, but be practiced in applying them directly to your code, and have a roadmap for how they will continue to take advantage of them more and more.
Depending on the scope of training, the training can be 1 day, 2 days, or 3 days, at a price of $5000 per day.
Investing in team training shows long term benefits like:
Increased Productivity
Motivated Employees
Lower Turnover
What People Say About Working With KBall
Kevin is the most inspirational person I've ever met and has an endless knowledge of all things engineering. As a lead he has a great mix of smarts and compassion that is rarely seen. It's amazing to see him work. He's committed himself to being a student of design (and life) and can help bridge the gap between engineering and design teams.
The class "connected the dots" for our team and gave us a road map for moving forward. We knew that we needed to change how we are doing basically everything, but we were stuck. We didn't have a clear picture of what needed to change or how to go about changing it without completely disrupting our run of business needs. Your site review and training gave us the outside perspective we needed to formulate a plan. We are much more confident now in the changes and have a solid plan for fixing our site.
Bonus: A Year's Worth Of Follow-up
Not every question will necessarily come up during the on-site training. Naturally as your team applies their learning to more and more of your code, questions will arise.
It's for this reason that after a training, we guarantee that we are available for questions and follow-up for the entire following year.
So long as total time requires is less than 10 hours of support, this follow-up is free, after that it will cost $200/hr.*
*Typical teams need far less than 10 hours of follow-on support, so this is usually unnecessary.
We're so confident in our services, that we offer a 30-day no questions asked guarantee. If you are for any reason unsatisfied after your on-site traiing, simply ask for your money back and we will refund it to you with no questions asked.
We're typically booked out several months in advance, so if you are interested apply now to make sure we can schedule you in.